Compliance
Is Your Trustee Client Being Paid Fairly?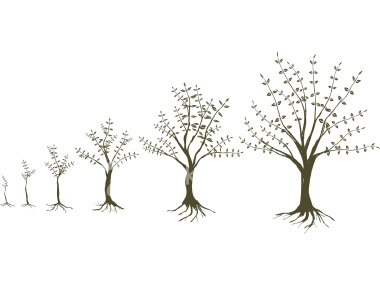 by Clifford Stephan |
September 9, 2017
What pay is fair for a trustee?
Compensation for trustees, who are charged with managing a trust, is often a pretty straightforward percentage calculation based on state guidelines. Consult the terms and the size of the trust, and calculate the trustee compensation.
But what if a trustee takes on duties and responsibilities beyond their trustee role? This can easily happen, particularly if the trust involves multiple business entities and complexities, and the trustee is adept at handling such management responsibilities. What starts as an
administrative and fiduciary oversight can easily turn into a much bigger job. The additional duties can leave trustees feeling unfairly burdened. They may be assuming some of the responsibilities of a CEO or other executive—going above and beyond their trustee responsibilities—but they aren't being compensated accordingly.
What recourse do they have?
Case in point: I was recently engaged to assess fair and reasonable compensation levels for two trustees, who were managing a trust with multiple businesses. The trustees got drawn into day-to-day operations and management of these distinct businesses. One assumed an almost full time CFO/controller role, while the other was acting as a CEO on a part-time basis. The established trustee compensation quickly became insufficient for their contribution levels. These trustees were interested in pursuing more equitable compensation, but not everyone agreed—namely, the other trustees involved.
In situations like this, engaging a third-party compensation consulting firm to assess and document roles, responsibilities and determine fair compensation can alleviate some of the awkwardness and related complexities in addressing this matter.
In this particular case, I evaluated the trustees' roles, responsibilities and hours on the job, which allowed me to benchmark and assess their compensation levels. I documented the roles and duties and was then able to come up with a fair range of compensation for their additional contributions, based on market data for similar jobs with similar companies in similar locations.
The upshot? The business and trustees now had a validated third-party study that detailed roles, responsibilities and requirements above and beyond basic trustee duties. They also had base pay and bonus target levels to consider for additional compensation. With this information, the trustees had what they needed to make a convincing case for additional pay.
And they were successful. With a clearly defined trustee compensation plan, the trustees were able to secure pay that more closely matched their contribution levels. They continued to support the growing business without feeling used, and as a result, both the trustee/executives and the businesses performed better.
Trustee attorneys: Which of your clients is in this scenario? If you're looking to advocate effectively and help both the trustees and the businesses involved, a third-party compensation study may be just what you need.